How is it that you are turning 21, in Heaven?
How is it that you are turning 21, in Heaven? You made me a mother on May 21, 1999 – we had a rough start. The first 4 weeks were tumultuous, to say the least, and then, it was the two of us. We were grateful for the "cradle of love" – Popeye and Yea Yea took us in with open arms, warm, comforting food, and many protein smoothies.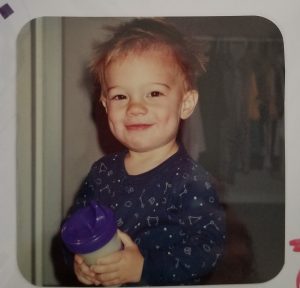 You called Popeye, "Popeye" before you called me "mom mom".  It was a nest, made just for us. 
Your talent. Precocious, dimples and a flash of a smile that would melt any heart are the best ways to describe you. "My name is Reat, R – E – A – T" was your introduction. "I will turn you into a puff of smoke" – when we role-played good and evil, you always turned the bad guy into this mysterious puff of smoke with your magic wand. 
Magic wand. I don't have one. I pray, cry, create, pray, work to be the best person I can be, work to make other people better, too. I don't have a magic wand to turn the bad guys into a puff of smoke. I feel like apologizing. You hear me apologize when my heart hurts the most. I am sorry. You deserved a full life. "Live life to the fullest and never give up". At 14, this was your tagline.  I try to follow suit.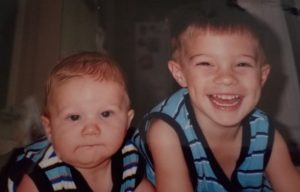 You were a good big brother to Lukas. He misses you. He lost you at his age 12 – a very tender age for the trauma that washed through him. I know you are proud of him, as we are. He is a strapping young man, with a heart as big as the world. He aches for you, your mentorship, and your love. He is finding a tribe of his own. We are grateful.
You were a good friend to many. More than I knew until the cards started to appear.
"Reat brought a smile to my face day after day in Ms. Weeds class. He was the only one who knew the answers to all of Ms. Weed's questions. His silly and sometimes sassy remarks made our class enjoyable. We all miss Reat so much; there is an empty feeling in our classrooms now without him. – K. Fitzgerald." 
My heart feels empty, too. 
I opened the boxes we have packed for you. This is what I found. 
From the English Language Arts journal of Reat Underwood, age 14, a freshman at Blue Valley High School in Overland Park, KS.
The prescribed lesson: If you had to make the case for how great humanity is, using only one person from history as your example (and by the way, the other side is using Hitler as its example for why humanity is terrible), who would you use as your example for the greatness of humanity? What would you say about that person to make the case? Who do you think would win the case?
"For my case, I would agree with the other side. But since I have to write something, I guess I would pick Martin Luther King Junior (MKLJ). His poise, confidence & leadership could impress anyone. He did so many things in history that helped gain rights for black people today. He incited a revolution that led to integration in schools, public transportation, and even in drinking fountains. This world is an evil and intolerable place. From the Egyptians persecuting Jews to the Roman Empire, to the pirates of the seas, and to Hitler yet again persecuting and killing Jews. This world, all through its life, has been a dark place. But the rays of light, like MLKJ and Gandhi shine through that darkness and give us hope. Hopefully, that hope will turn into a vanquisher of evil and people like MLKJ and all of us will be able to live in peace. – Winner, me of course. (heartfelt speech for the Win) – Reat Underwood.
How is it that you documented the very hate that took your life? 
You documented what most of us want and you didn't receive – peace. 
Of course, I think of you every time I take a breath. We completed our 6th annual SevenDays® Make a Ripple, Change the World and we did it in the middle of a freaking, crazy world pandemic! 
I am not alone…in my pain or in my joy of life, the joy of life you wished, for everyone else. 
I love you to the moon and back, again and again! – Mom Mom.
Like this content? Please share.