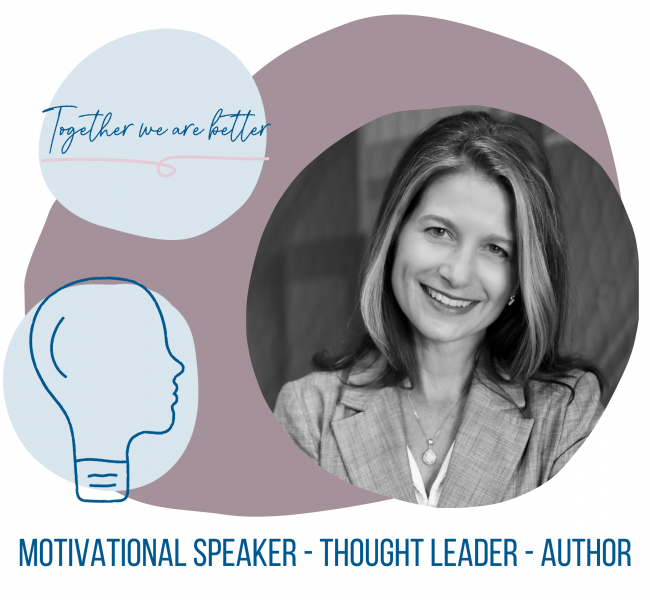 THE RIGHT MOTIVATIONAL SPEAKER FOR YOUR NEXT EVENT
Mindy Corporon has first hand experience with tragedy, gun violence, hate crimes, organ donation, mental health awareness, suicide prevention, managing a multi-million dollar business after tragedy, establishing a 501c-3, exploring faiths different from her own, coordinating a week-long experience focused on kindness, fundraising, and most importantly realizing how strong her faith is while staying married and raising an amazing teenage boy after tragedy.
(one topic at a time or multiple topics make an inspirational impact)
Featured on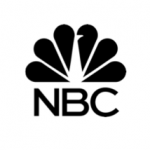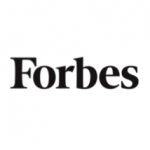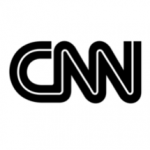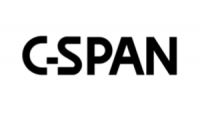 See Mindy Speak
Mindy Corporon – Motivational Speaker
"When we are shattered by life, how do we reassemble ourselves?" Many people have asked how Mindy survived after her father and son were murdered. Her objective in life is to help other people heal. In this clip you will see an example of Mindy speaking on grief and how to begin healing.
Building Better Moms Speaking Event
Building Better Moms was a virtual event hosted by Church of the Resurrection in Leawood, KS. In this clip, Mindy tells the story of the day her life was shattered. Mindy continued to speak about how she survived the traumatic event.
Conversations with the Author
Conversations with the Author was a series of three interviews for the launch of Healing a Shattered Soul. This video includes samples from the interviews. Grief in the Home and Grief in the Workplace with Alana Muller and Mindy Corporon. Grieving the sudden loss of a loved one or friend with Bill Tammeus and Mindy Corporon. You can find the full interview on the media page.
Congregation Schaarai Zedek Sisterhood
Mindy Corporon visited our temple for 3 days as our Schaarai Zedek Sisterhood Speaker-in-Residence. Mindy, her story, and her journey will remain in the hearts of everyone she touched. She met with and spoke to six audiences including teenagers in our youth group and religious school, members of our 20s-30s group, temple leaders, and adults in our congregation and community. Mindy's warm, caring, friendly, and professional demeanor kept participants rapt and engaged whether she was speaking one-on-one, in a classroom, in our tent outside, or in the sanctuary. Mindy shared her messages of "courageous kindness", "post traumatic growth", and "make a ripple, change the world." She was inspiring and far surpassed what we could have imagined or envisioned.
Melanie Hill
Adult Discipleship Director – Leawood Location, The United Methodist Church of the Resurrection
It was such a pleasure to work with Mindy and her team. Mindy was a wonderful presenter and spoke with both humor and honesty about some difficult parts of her story. We had great feedback from those who attended who felt challenged to engage in courageous kindness in their own communities. Overall it was a wonderful experience.
Ciara Wiegers
Community Relations Specialist, ReDiscover, Lee's Summit, MO
ReDiscover welcomed Mindy as the keynote speaker for our annual Fearon Institute event, "Let's Talk: Shaping Our Future Through Inclusion and Innovation". Mindy's presentation, titled "Reassemble with Resilience," was incredibly moving and motivational for our attendees. Her explanation of what it means to be "shattered" resonated with many of our guests as they felt seen, heard and validated. Mindy and her team were so easy to work with and made the whole experience of a virtual event a seamless process! We are so grateful for Mindy and her brave testimonial on what it means to be resilient!
David Nelson, D. Min.
The Human Agenda
A huge thanks to you Mindy for participating in Vital Conversations October 13th. Your presence was a gift, your words were precious and your message is so important. ... Working with you and your organization was so smooth. I truly appreciate you and your staff. The feedback from those who attended has been extremely positive.
Jenn Ross
President & CEO, Jewish Federation of Greater Harrisburg
"Mindy Corporon was one of two dynamic speakers for our annual Jewish Community Relations programming in 2019. We invited her to speak as a means of healing after the tragic shootings at Tree of Life and Chabad of Poway and numerous other attacks on faith-based communities, schools, and other acts of terror. Her upcoming memoir, "Healing a Shattered Soul" will be an important resource as we attempt to heal as a nation during an incredibly polarized time."
Dr. John Nab, DC, FICC
"Mindy is a great speaker with a timely and relevant message. She is a catalyst for kindness, courage, and healing. Her powerful message will be the highlight of any meeting. Mindy is easy to work with and was very responsive to the needs of our event. I highly recommend Mindy as a speaker."
Athena Dickson
Denise Hennings Connections AWLF Board Coordinator
"Our group of 50 female lawyers reached out to Mindy after one of our members had tragically passed. We were looking for someone to address the tremendous grief that we felt and to give us hope for the future. We also had to provide this in a virtual setting, given the pandemic. Mindy delivered. She shared her story and it took our breath away. The grief was real, palatable and so were her and her family's reactions to it. It wasn't an easy and quick process for them. Learning how Mindy and her family got through those days, weeks, months, and years was not only incredibly inspiring but gave us hope. Thank you, Mindy, for giving our group and others hope through dark times."
Dr. Jane Murray, MD
Owner, Sastun Center
"Mindy is such an inspiration. She is easy to work with, communicates so eloquently and has a most important message."
David Bell
Criminal Defense Attorney, Jaws of Justice Radio host
"I am fortunate to meet people whose willingness to share their experiences make me a better person both professionally and personally. Mindy Corporon is just such a person. I have had the opportunity to interview Mindy twice now and each time I learn something new. While there is an element of unfathomable pain to her story, the pain is not her focus. Rather, Mindy's message is one of hope through caring and love for others. After listening to Mindy, I am excited about life and inspired to help others. I am a better person because of Mindy Corporon.
Kim Kawashima
Black Momentum AV Producer, Bervann Foundation
"It was such an honor to have Mindy speak at the Black Momentum Online Charity Auction. Many of our attendees were moved to tears by her story yet at the same time motivated by her positivity, strength, and faith. Mindy's ability to see goodness in the world during even the darkest times is exactly the encouraging message we need in these days of unrest and anxiety. Her message of love, acceptance, and hope shows us all that together we are strong. The ripples of her words and actions will make great change in the world."
Matthew Mcavoy
President, Target Insurance Services, Inc.
"I've had the pleasure of knowing Mindy Corporon for over twelve years in the context of a spouse, mother, very successful owner of a Registered Investment Advisory practice and now President of Faith Always Wins Foundation. Mindy has always had a special quality about her, which I never really was able to define in sum, until the most unimaginable event occurred whereby a hate crime took the life of her Dad and son. From that horrific moment, Mindy became a public voice in the universe which demonstrates her innate qualities of; friendship, tolerance, acceptance, love, universal faith, calmness, super cool demeanor and grace. My business, Target Insurances Services, Inc. had the honor of having Mindy speak to my customers on her life before and after tragedy. Her message of love through frightful transparency of tragedy, honesty of emotions and desire to make something greater out of senseless conduct left all our participants moved in a manner which I rarely see in society. I've had the benefit of seeing some of the best public speakers in America during my career in the insurance business. I can't think of one other speaker who moved an audience, in such a powerful manner, as Mindy did with our group.
Courtney Thomas
President & CEO, Newhouse
"Having the ability to truly connect with a diverse crowd of over 1,000 business professionals isn't an easy task to undertake. However, Mindy Corporon was able to deliver an authentic and impactful message that not only resonated with our 2018 Leadership Lyceum attendees, but moved them into action. All who attended were motivated to self-reflection to determine ways they can contribute to a more inclusive workforce... and world. Mindy is an inspiration to everyone she comes in contact with. Few people could turn such a tragic situation of heartbreak and loss into an opportunity to spread ripples of kindness, forgiveness and love. She is a model of resilience and the true definition of a bright light in this world. Any audience fortunate enough to hear her message won't forget it."
Louri Sullivan
The Jewish Federation of Omaha, Senior Director of Community Impact and Special Projects
"How blessed we were to have Mindy share her story with our community. A terrible experience that very few can understand but hearing it from her touches your heart. There is something about her that left everyone feeling almost in awe of her strength and calm. Attendees wished the program would have been longer!"
Jay Dodds
ICCFA President
"Mindy Corporon was a keynote speaker at the 2019 International Cemetery, Cremation and Funeral Association Annual convention bringing a message of encouragement along with workable tools for the work place following a tragic event. She shared action driven information that gave our membership quality data when dealing with a tragedy in the workplace. The uncomfortable and awkward moments that employees share when one reenters the workplace after a personal tragedy creates stress for all. Mindy shares ways to cope with this situation that improves not only the reentry of the affected party, but allows the business to get back to a productive environment sooner rather than later. Mindy is a dynamic, entertaining speaker that truly speaks from the heart, but brings a message that is extremely helpful during a difficult time."