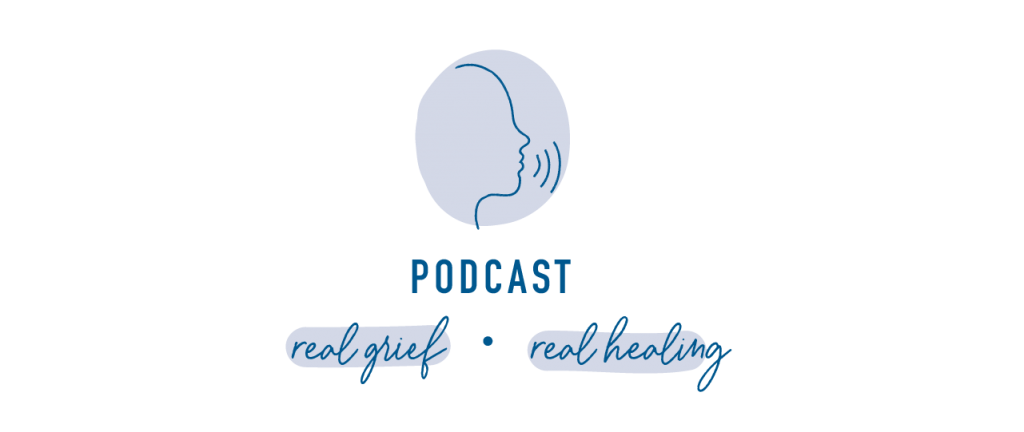 The Real Grief- Real Healing podcast offers you the opportunity to hear from real people about their life altering experiences and what steps they took and are taking to find healing. 
I know real grief. The pain of losing my child and father is with me, always.  The pain has lessened over the 6 years since their deaths…and it can sneak its way into my soul as a reminder of the immense love I hold for both of them. 
I know real healing. I have learned to belly laugh and find joy in the life I am living. Frequently, I am belly laughing through tears while sadness and joy hold hands. 
There are many ways for each of us to heal...join me as we explore real grief and real healing.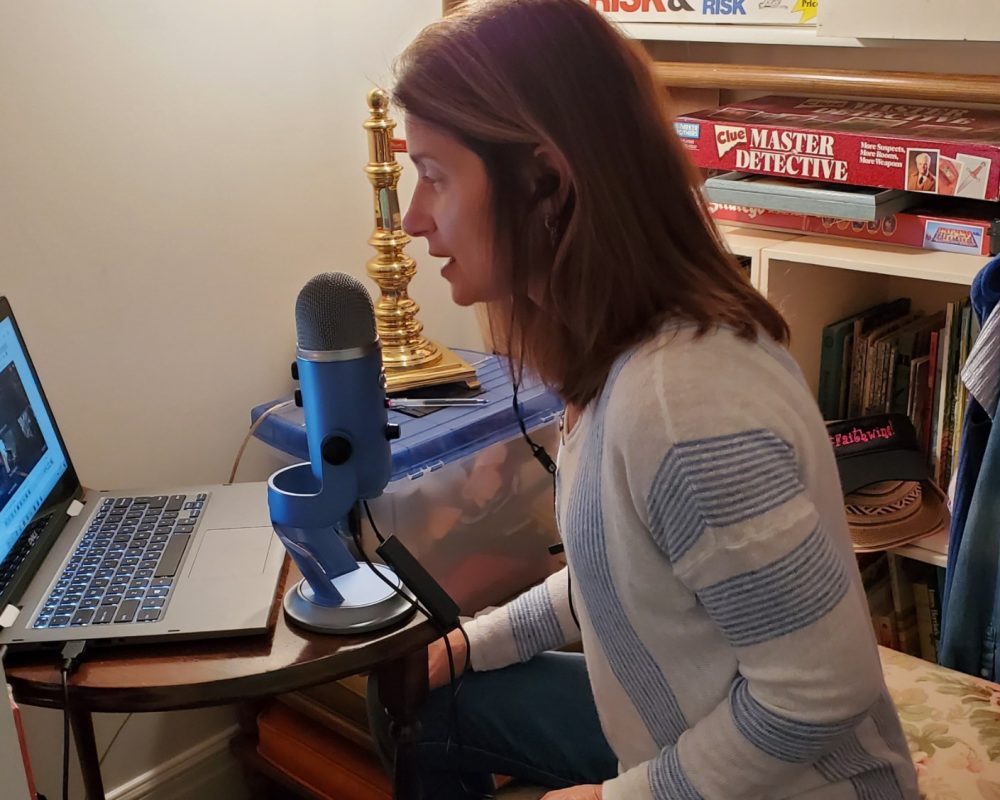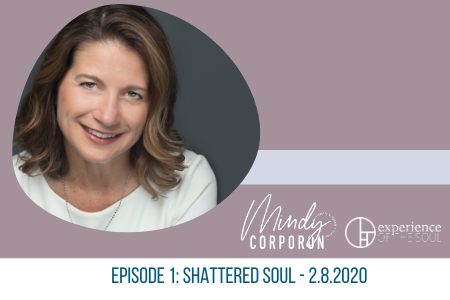 Episode 1 is my story. It is the day my world shattered. Since then our family has had so many transitions but we have also had healing and I've learned to find joy. There are many ways for each of us to heal…join me as we explore real grief and real healing.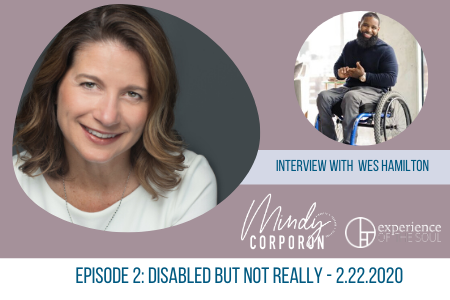 Episode 2. Wes Hamilton. Wes shares his incredible story of how he's living his best life after becoming paralyzed. He's an award-winning athlete, entrepreneur, influencer, and awesome father. Wes's story will not only inspire you, but also will change your perspective on life and how everyone can find their passion.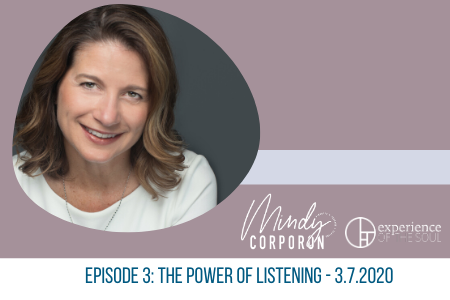 In Episode 3- Listen to your heart, Mindy shares the chaos of the emergency room, the unusual joy of organ donation, finding importance in community as the important people showed up; she provides a narrative, allowing for an inside vantage point, of how listening started her healing journey.
In Episode 4, "You have the Most Important Job, Today", I interview my momma, Melinda Corporon.
The two of us are examples of how differently healing can be defined, processed and managed. Each of us has to make our own journey to finding peace through the healing process.
While my story is broadcast more often, her story is as important as mine and deserved a mic.  We are hopeful by sharing our trauma, pain and real grief we can help you find real healing.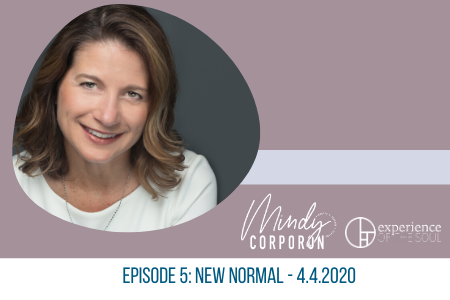 In Episode 5, titled "New Normal" has been lived by me since April 13, 2014. The significant changes humanity is now facing were faced by me in 2014…MY WORLD came to a sudden halt.
As soon as I listened to the playback of my recording, I realized I had not mentioned the suffering of those with cancer, long-term illness' such as Dementia and I didn't have language to mention what is spoken by each of us daily… COVID-19. Of course, all of these are life disruptions! Each of these and more require so much from us… including sleep, healthy eating and permission to be pissed off, so angry we are HOT and just plain crying. Our new normal can also bring us joy, laughter and a sense of peace we never knew existed in our souls.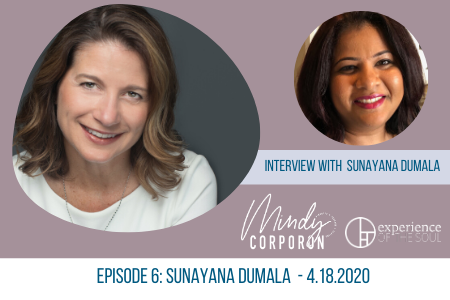 In episode 6, I interview Sunayana Dumala. Sunayana is Hindu and an immigrant from India. Her husband was targeted for the color of his skin. What the shooter didn't know was the resilience of his victim's spouse. Her tenacity, strength and grace would quickly be broadcast around the world. I am honored to know Sunayana, consider her my dear friend and my chelli. (sounds like chell -eee) I am her akka. (sounds like ahhh – ka)  Take a listen to understand the meaning and depth of our relationship.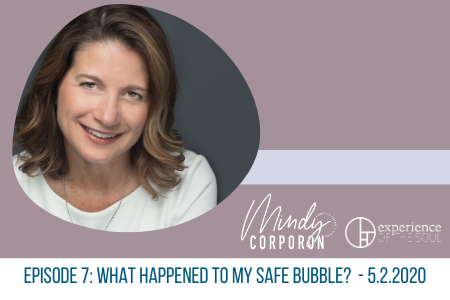 Episode 7. Have you cried yet? Have tempers flared in your household? Are you exhausted from cooking, cleaning and rearranging your ENTIRE life? The abruptness of COVID-19 shook our home the same as every other person, IN THE WORLD. The difference between our family and most others, is that we had already lived through a similar life altering experience. I expect that every family who has lost a child, in any way, and/or a family member to a violent crime, has similar feelings to me. In this episode of Real Grief - Real Healing, I share current examples from relatives and friends coping with grief, births and life changes during COVID-19. My conversation with you takes a pivot, when I introduce you to a challenge I faced, after my son was murdered in his freshman year of high school.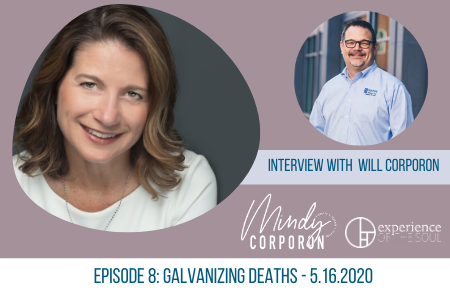 Episode 8. My older brother, Will Corporon is my guest in Episode 8, Galvanizing Deaths. As his trajectory of life took a significant shove, Will discusses how he walked with the grief while continuing to live his life, for others and himself. He offers insight on living in the eye of the hurricane, knowing that hate can happen to anyone and finding the purpose to move onward. We talk a little "COVID-19 living" in his home and chuckle at our pragmatic father, too.